WT Block Jr -- Biography of Willem Renooij
Item request has been placed!
×
Item request cannot be made.
×
Processing Request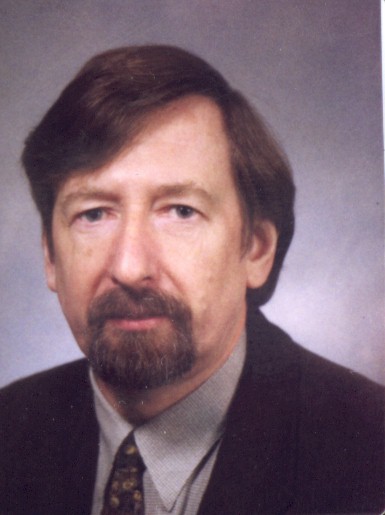 I was born on January 31, 1945, in the town of Hoorn which is, as you know, an old harbor town on the former Suyder Sea. My parents lived in a small village called Oostwoud which is about 8 miles north of Hoorn meaning it is situated in the middle of the old country of "West Friesland".
My father was a butcher and my mother was a refugee from Belgium from the first World War. Her family had fled the city of Antwerp when it was under bombardment from the German army in 1914, and had decided to stay in Holland. I have 3 brothers, the youngest being 12 years older than I am.
Like I wrote you before, as a small child I slept in between the engines of an American B-17 bomber that crash-landed near our house in January 1945 after having been hit by flak over Germany. My oldest brother had dug the engines out of the mud and stored these in the attic of our house. This may have been my first American contact.
I spent my childhood in Oostwoud; went to high school in Hoorn, on a bicycle of course, meaning 16 miles per day, six days a week.
I went to study chemistry at the Amsterdam University in 1964 and received my degree in biochemistry in 1972.
"America" always held a large fascination for me. As a third year student I took a summer's job as a pantry steward on the flagship of the Holland-America Line, the S. S. Rotterdam, just to be able to get to New York.
In 1969 my wife Marijke and I got married. She was a medical technician at that time. We have three children: a daughter Silja, born in 1972, who studied computer science at the Utrecht University and will get her Ph.D. degree in the spring of next year; a daughter Jorinde, born in 1974, who is in the last year of medical training before entering residency at the Utrecht University (she did a research project in Neurology at the University of Davis at Martinez, California, en will do another project in Chile, South America, starting October), and a son Martijn, born in 1976 who after finishing high school back-packed through Australia for a year while working at cattle stations to earn his keep; after that he came back home and now he is a fourth year student in aviation and space technology at the technical university of Delft.
My wife quit her job when she was pregnant from our first child, went back to school after the third child had gone to high school, and has been working as a hospital social worker since then.
After I got my degree from the Amsterdam University I was drafted and spent the next 18 months with the army air force serving in a reconnaissance helicopter-squadron as artillery observer and navigator.
While still in the army I was offered a position as graduate student at the Laboratory of Veterinary Biochemistry of the Utrecht University, where I studied the transmembrane movement of phospholipids across the erythrocyte membrane. I got my Ph.D. degree in 1977, stayed on for another year, and then responded to the invitation of Dr. Fred Snyder from the Biochemistry Lab of Oak Ridge Associated Universities to come to Tennessee.
So, we emigrated to East-Tennessee. I worked on lipid metabolism in adenoma type II cells in mouse lung tumors and after Merle Blank at our lab had discovered the structure of platelet-activating factor, on the metabolism of that compound.
At the end of 1980 we went back to Holland because I had been offered a position as research scientist at the Department of Surgery of the Utrecht University Medical School, which is where I am still employed.
We were trying to find out by which mechanism the stomach can protect itself against gastric acid (which is relevant for anti-ulcer treatment) when Dr. Lenard Lichtenberger from the Department of Physiology at the Texas Medical Center at Houston published a paper about the existence of a specific supposedly protective compound present in the gastric mucosa.  I could not reproduce what he described. Finally in 1986, I called him up and said: "I will come to your lab; you do your experiments and I will do my analyses on your samples; and then we will see what happens."
This is why I went to Houston and stayed there for several months.
And then, on June 22, 1986, I drove into a town called Nederland.
And this whole affair started.
When I drove into town I saw a windmill; people were walking around on wooden shoes, men were dressed in black vests and caps, women in long dresses.
I could not believe my eyes.
When I stepped out of the car, I was approached by someone who thought I was from the press. So we started talking and he mentioned to me that the people of Nederland were celebrating their Dutch-Cajun heritage that day. I told him that I was from Nederland myself but then from across the Atlantic. This person immediately invited me to stay for the rest of the day and also come to the Cajun barbecue in Port Arthur that evening.
I went into the windmill and was welcomed by an elderly lady (Mollie Beenen) who played the guitar and sang old Dutch songs. She handed me an English translation of those songs, but I returned it and told her that I did not need the text because I knew these songs by heart. So, she had me sing along with her in that windmill.
In the little museum upstairs I learned about Gatze Rienstra being the first settler and about Koelemays and things from the early days of Nederland. The whole situation had been so overwhelming that I entered it into my diary but did not pay that much attention to it at that moment. I also wrote down that I had seen a clipping from a Dutch newspaper in the Windmill museum which said that someone (a Rienstra ?) had been back to Friesland (I thought) in the 1910's or 1920's.
I had a wonderful day and mentioned it to everybody, at the lab in Houston and later in Holland.
With Christmas, Mollie Beenen sent me a card whishing me well.
Somehow, I became intrigued by that entry in my diary and what had happened in that little speck on the map of south-east Texas.
In 1991 I had to be in New Orleans. I had a flight through Houston. Instead of flying from New Orleans to Houston I decided to rent a car, drive to Nederland and try to get some more information about the town and its first settlers.
So I spent quite a bit of time over at the Windmill Museum, walked around town, talked to people at Rienstra's furniture store and grabbed a bite at the Pizza Hut.
While driving out of town I saw a barn-like red building with the letters V. F. W. and the name Doornbos on it. I stopped, walked up to the building, knocked on the door, and when somebody opened the door I asked if this was 'maybe a bar, and could I get a cup of coffee.' The man hesitated, said "well yes, you can come in and we can pour you a cup of coffee." He led me into what looked like a bar which had a painting of the marines at Iwo jima on the wall, and which was full of old men who turned out to be veterans of America's foreign wars. We had coffee and a pleasant conversation. When I left, one of the men said to me: "Where you go back to, Mister, tell them about us."
Back in Holland I decided to do just that.
And I decided that I wanted to see if I could find somebody who knew about Nederland, Texas. I thought that if that Rienstra had returned to Holland in the 1920's and if you were 10 years old then, that must have made such an impression, that when you would be eighty years old now, you might still remember.
So I set out trying to find that person that might still know this story.
It took me a long time to finally retrace the living direct descendants of the youngest brother of Gatze Rienstra and to find the Koelemay family.
When I had the whole story together I sent it to a regional historical journal in the town of Makkum in Friesland. I had met the editor at the start of my quest and he had asked me to keep him informed. To my surprise he published the whole story. It evoked so many responses in that area that I thought "this is what more people should know about." Because it is a wonderful story.
By that time I knew of course about Nederland planning to celebrate its centennial in 1998.
So I wanted people (the World) to know this fantastic story about the Dutch settlement in south-east Texas and the story about the first settlers' families.
And I wanted to be in Texas on the day of the centennial parade, because Americans know how to throw a parade !!
I sent the story to most regional and national newspapers, to Dutch travel magazines, to the mayor of Wonseradeel (the village of Parrega is part of the larger community of Wonseradeel), to the queen's representative in Friesland, to all the Dutch television networks, to the mayor of Nederland, TX, to the Nederland Historical Society, to Mollie Beenen, and finally to Marie Fleming (of whom I did not know that she was a Rienstra and could have told me most of the story from the beginning).
I did not get much response.
But the mayor of Wonseradeel became enthusiastic.
Basically, I have not done much more than harassing people in attempts to make them enthusiastic. It worked...
The mayor asked his public relation officer to approach to principal of the small elementary school in Parrega, Piet van der Meer, to try to contact through the Internet schools in Nederland, Texas. Try to interlink websites. The city even provided the school with a computer for this purpose.
The schoolmaster was very excited about it and stimulated his students into a great number of activities. And they set up a website. He also wrote the story in an information brochure meant for the parents.
The schoolmasters wife, Sjoerdtje, mentioned all this at a birthday party. Among those present was an employee from the Ryksargyf (State's Archives) in the provincial capital of Leeuwarden (Theo Kuipers) who was immediately struck by the idea of using the Gatze Rienstra / Parrega / Nederland, TX story as model story for an educational site on the Internet where Frisian children can learn how to use archives to find their ancestral roots.
In the spring of 1998, Gatze Rienstra's grandson Jan Rienstra and his wife Caty visited Holland and also came to Parrega. They went to the church yard in Parrega. Some body working at the church yard had a child in Piet van der Meer's school. He heard people speak English and immediately made the connection. He took the Rienstra's to the schoolmaster, who contacted the public relation officer. This man called me saying that there were Americans loose at the church yard in Parrega and that these people wanted to see me. It was the day before my wife and I went on vacation to Italy. So Jan Rienstra and I talked on the phone. When we came back from Italy I called Jan up, and this turned out to be the day before he left Holland.
Jan and I had numerous contacts through e-mail. Jan invited me over to be present at the day of Nederland's centennial parade on October 3, 1998, which I most happily accepted.
When I decided to come over to Texas I asked the schoolmaster of Parrega to join me. So the two of us booked a flight to Texas. Piet had never been in an airplane before and was very excited about it.
In Nederland, it turned out that we were not supposed to be watching the parade from the side-walk as I had expected, but that in fact we became part of the parade. In Nederland Rienstra's and I met for the first time, although I had the feeling that I had known them for a long time already. And I know that we became friends.
Now, it is almost two years later.
Lorine came to see me in Holland. She met Jan Koelemay at my house. My interest and Jan Koelemay's interest into his own family's dwellings have been aroused again.
Through Lorine I decided to contact you, Bill, and you know what has come out of that so far.
This year the province of Friesland celebrates a sort of home-coming of all emigrated Frisians from all over the world and their descendants (the "Simmer 2000" festivities). I wanted the Nederland story to be part of it. So I started peddling the Rienstra-Parrega-Nederland, TX story again. It resulted in the State's Archives centering a special "Emigration" website on Gatze Rienstra and Friesland in his days and the settlement of Nederland in Texas; the Frisian Agricultural Museum makes the story part of its Simmer 2000 Exhibition. The Frisian Literature Museum makes it part of its exhibition. The village of Tjerkwerd took the Rienstra story for its Simmer 2000 website. You handed me the Westerterp-Oldeboorn story and I asked the village of Oldeboorn to put that story on their website.
Like I said I basically only harass people and surprisingly they all become enthusiastic.
Next week I will fly to San Diego, California, to attend the Digestive Disease Week Convention there. I more or less accidentally had to travel through Houston. This was my chance to come back to Nederland again. So, I will board a Continental flight out of Amsterdam next Thursday and will see y'all in Texas. My only concern is that I will have to change planes at Newark and I will only have 1 hour and 15 minutes to get through customs and immigration and into that other plane.
Copyright © 1998-2021 by W. T. Block. All rights reserved.
Unless otherwise indicated, the material published on this site is copyrighted by William T. Block. 
Digital Rights to that material were granted to the Marion & Ed Hughes Public Library by William T. Block on 8/8/2018.
Like us on Facebook: http://www.facebook.com/WTBlock and at https://www.facebook.com/Marion-Ed-Hughes-Public-Library-190249511768/